Log Management - essential for defense, critical for remediation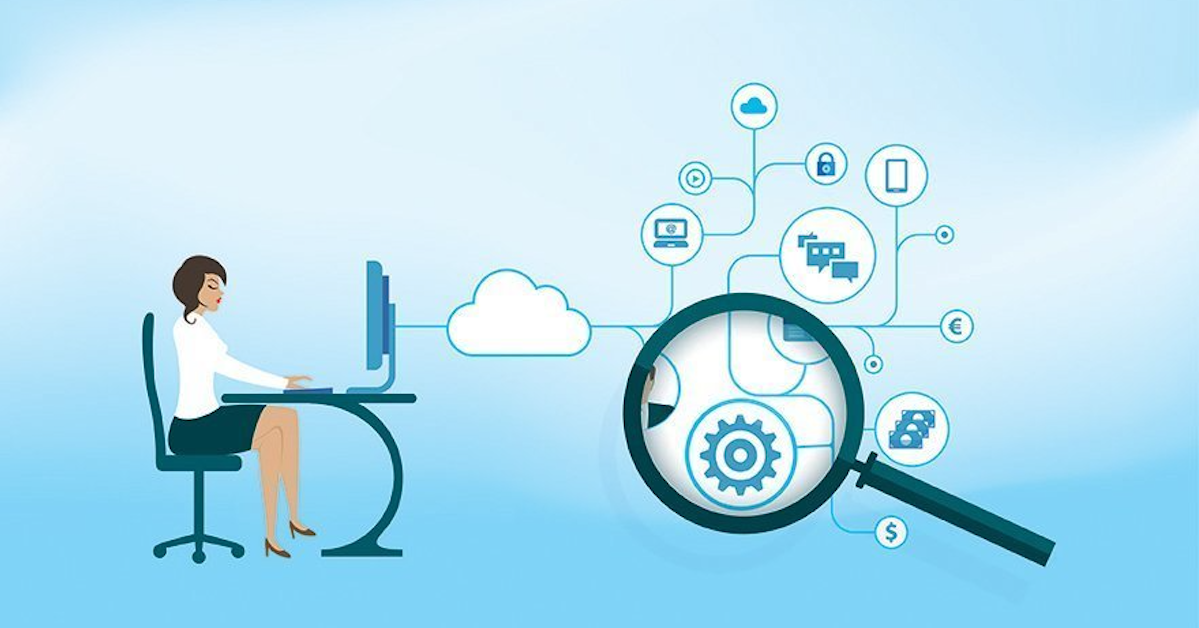 Accessibility, extended visibility of the IT infrastructure, and fast-tracking of security events. These are the main benefits of a Log Management solution that can help you proactively identify vulnerabilities and possible attack attempts while fulfilling the audit and compliance requirements.
To the already overwhelming cybersecurity challenges, a lot of companies have also to cope with the recent decision of the European Commission to extend the list of Operators of Essential Services (OESs). Thus, increasingly more organizations (and, lately, also the public administration, the couriers, the healthcare providers, drug manufacturers, etc.) are placed under an obligation to align with the strict conditions laid down under the NIS Directive and to adopt solutions that not only ensure data protection but also help observe the reporting, auditing and control requirements set out under Law no. 362/2018.
Accessibility vs complexity
Such solutions fall into the category of the Security Information & Event Management (SIEM) systems that collect, match, and analyze data about security events from multiple sources, to render detection, containment, and remedial measures more efficient.
Still, SIEMs come with the downside of complexity and the considerable efforts they demand in terms of deployment, integration, and - especially! - configuration, as customization is a prerequisite for cutting down the number of false-positive alerts. On the other hand, however, operation and ongoing adjustment to enhance the system's performance require advanced knowledge and skills of IT security, an industry that has already seen a chronic shortage of expert resources.
The modern Log management solutions are a much more accessible alternative to SIEMs and, de facto, a key component thereof. And even if they cannot match SIEMs in terms of complexity, the Log management applications enjoy the benefits of easy deployment and usage, lower operation costs, and extensive visibility of the entire IT infrastructure of an organization, thus streamlining the centralized investigation and analysis of the security events, as well as the audit and review of the compliance with the effective standards.
Key functionalities of a Log management solution
Log management is an overarching term that encapsulates all the activities and processes dealing with collection, centralization, analysis, storage, and filing large volumes of log data generated by the applications, hardware components, and users of a IT infrastructure.
Logs can virtually document any type of event therein – from requests to access resources and messages exchanged between users, to errors that can make an application fail or unauthorized accesses to files. Each type of log file – be it audit, transaction, event, error, etc. – serves a different purpose and can be linked with contextual information to ensure greater visibility on a particular type of event.
Any Log management solution performs the following key processes:
Collection – all software and hardware components of an IT infrastructure produce logs, but the security solutions – such as firewalls or intrusion detection/prevention systems (IDSs/IPSs) – produce massive volumes of data, and document dozens of events per second (EPS). The ECKO specialists can help you set up and customize, for each infrastructure component, those types of information that you want to collect, to prevent redundancies, keep the storage space free, and not allow that detection of the real issues is impaired by less relevant data.
Centralization – log aggregation in one single place requires dedicated storage space, in your infrastructure or Cloud. It is not only the volume but also the accuracy of the data, which is affected by the speed at which it is collected, that poses problems. On the other hand, aggregation from more sources implies more formats (Syslog, SNMP, XML, etc.), which must undergo a "normalization" process, meaning that these need to be standardized in a format that eases their subsequent analysis.
Storage and retention – depending on the specific requirements of each industry, log data is required to be retained for periods from at least 90 days to more than one year. And since the more the sources, the bigger the picture, the volumes of data collected can quickly exceed the initial expectations. ECKO's expertise in this area can prove of great value in helping you automate log file lifecycle management – by streamlining the compression, backup, move or delete processes – and use the best possible storage media for each data category - HDDs, tapes, or Cloud.
Analysis – is the ultimate goal of all Log management solutions, which, for this very purpose, integrate automated data visualization tools intended to ease event matching and spotting of any potential similarities. To these add also the advanced search tools, and – for advanced solutions – the data mining functionalities that surface patterns in the large volumes of data collected. These analytics are then fed in the monitoring and notification functionalities, which the specialists with ECKO can help you set up and customize to receive real-time alerts whenever a security breach or intrusion attempt is detected.
Multiple benefits
By aggregating and centralizing all events in a company's IT infrastructure – collecting data from applications and services to servers and network components – Log management solutions can quickly detect any departure from the "business as usual".
Log management applications thus aim to overcome current challenges, such as the growing number of data sources. With Log management solutions, ECKO can help you select sources and filter log data, remove time-related inconsistencies, and ensure data consistency by linking the aggregate log categories. Thus, you can enjoy the much-needed bigger picture that allows quick identification of any potential security and meeting the audit and compliance requirements.
Log management solutions monitor 24/7 the infrastructure of an organization allowing security officers to act forthwith when they are alerted of a potential breach or incident. Unlike the static signature-based solutions, such as antivirus applications, centralized log analysis allows dynamic detection of the attack attempts, damages caused and access points used.
Any reported deviation can be looked into retroactively by examining and matching the stored log data to find their root causes. Moreover, once the existing vulnerabilities and any attempts to exploit them have been discovered, you can set limits and configurations to block any such events in the future.
Log management solutions are not only security-friendly but are also widely used by system administrators to detect issues that can impair the performance of the applications and services, for instance. They are a tool of choice also for application developers when it comes to monitoring errors, locating bugs, and easing troubleshooting.
Centralized management of log files using a dedicated Log management solution has now become, more than ever, a critical prerequisite for the security and efficiency of the IT infrastructures. The ECKO specialists can help you cherry-pick that solution that best suits the specs and needs of your company, put it in place, set it up, and customize it so that you achieve maximum efficiency.
For more details, contact us!