Keep your organization safe with CyberSecurity SAM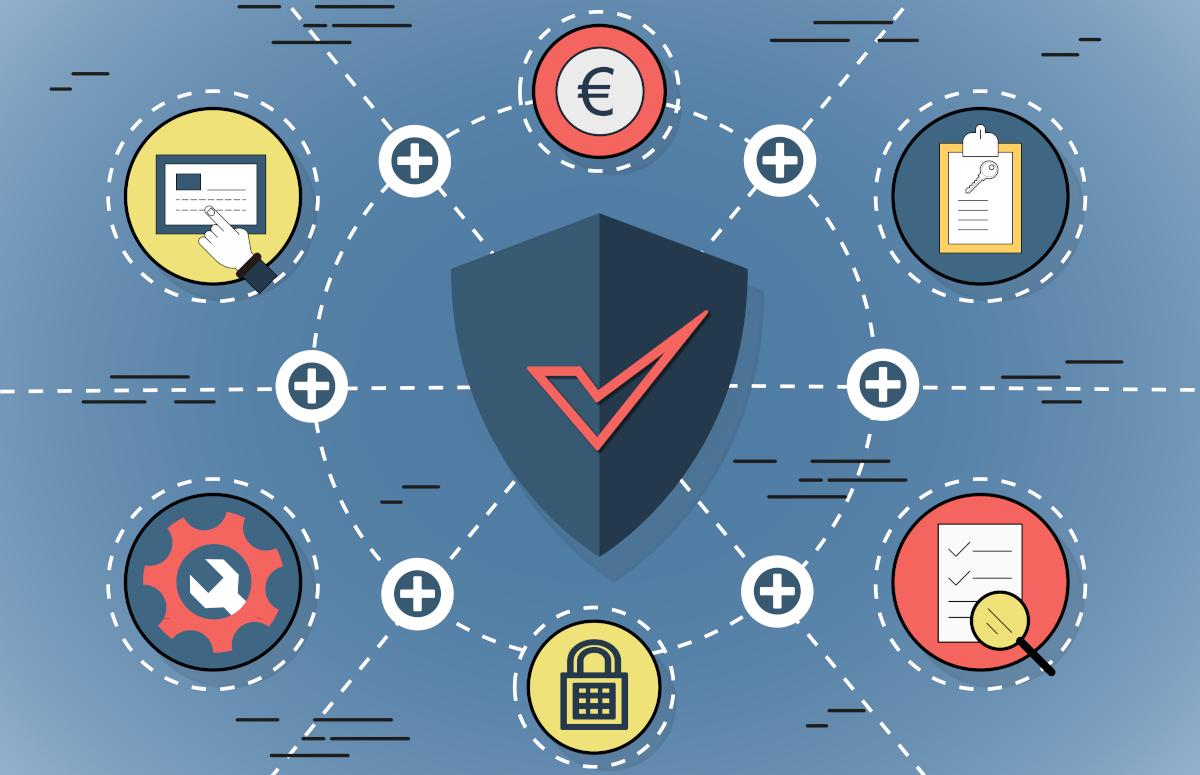 Managing the life cycle of software solutions has become a complex task that not many companies manage to perform efficiently. Cybersecurity Software Asset Management (SAM) processes by ECKO can help you not only cope with your licensing requirements and make some savings, but also increase the security of your entire organization.
"Cybersecurity is, in 2019, the greatest risk faced by organizations."
This "verdict" is a truism in the current context, where headlines about new attacks, security breaches, "0 day" vulnerabilities, data theft, and ransomware infections have become part of everyday reality; and yet it is the conclusion of the most rigorous annual Risk in Focus 2019 report by the prestigious European Confederation of Institutes of Internal Audit.
Organizations around the world have come to the same conclusion, far ahead of distinguished auditors, learning from their own experience that IT is truly a critical priority for business. This is also the case in Romania, where the PwC report Global Economic Crime and Fraud Survey 2018 – A front line perspective on fraud în Romania shows that 65% of local companies have faced at least one security incident in the last two years.
Many tools, less control
It is therefore understandable why investments in cybersecurity solutions have followed an upward trend this year, and why organizations' security infrastructures are becoming more heterogeneous, more complex and less manageable.
In 2017, Cisco's annual security report reveals that 55% of companies used solutions from at least six different vendors, and 65% used between 6 and 50 security products.
Since then, the situation has evolved. And not necessarily in a good direction.
As proof, many companies - from around the world, not just from Romania - are currently facing a delicate situation: they have no updated status of the security solutions and products they own, of the ones they use, of the number of licenses they pay. It can be said that they have somehow lost control over the situation, which puts them at serious legal and other risks.
The advantages of the SAM method in security
ECKO can help you regain the control, providing you a complete Cybersecurity Software Asset Management (SAM). SAM Cybersecurity is an evaluation process that not only provides you with punctual solutions to listed issues but also conducts extensive analysis of the company's security infrastructure and the way the solutions are actually used.
ECKO specialists carry out a multi-stage project, which, simplified, is as follows:
Inventory: we identify the security products used in the company and their users by establishing the connections between them.
Analysis: compare the number of purchased licenses with those used and perform a legal risk analysis in relation to the contractual terms.
Projection: based on product lifecycle information, user levels, and company development directions, we set a number of concrete recommendations that ensure compliance with licensing requirements and offer real cost reduction opportunities.
Long-term perspective
The benefits of a SAM Cybersecurity evaluation are not limited to regaining control, resolving compliance issues on the licensing area and making savings.
Extensive examination enables ECKO specialists to evaluate the effectiveness of the company's security architecture. We do this without focusing solely on technology, but carefully reviewing the procedures and the way of applying and enforcing security policies. We basically identify all strengths, weaknesses and cost centers, analyze them in detail, and provide you with a series of recommendations for measures and solutions to strengthen protection across the organization by reducing risk factors.
Additionally, we can help train company employees on the SAM process, so you can always have a full picture of your security applications by making regular updates.
Updates that have been getting more and more needed since May last year. And that's because a constantly updated SAM Cybersecurity process clearly demonstrates to authorities that the organization is striving to improve its security level and is making real efforts to comply with the GDPR provisions.
So, if you've decided to go through a SAM Cybersecurity evaluation process, contactat us! ECKO has the legal expertise required for Software Asset Management processes and has a solid background on security infrastructure, which allows us to provide consulting and implementation services on various security technologies from many vendors.